A Beautiful Garden: The Essence of Good Landscaping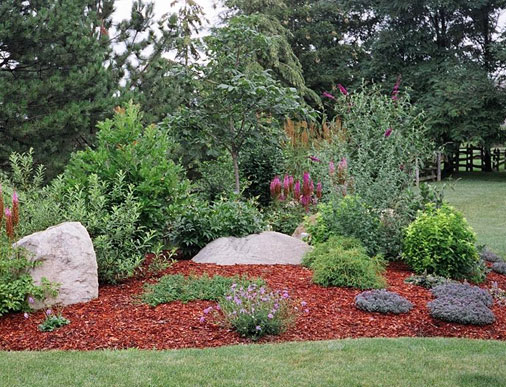 A beautiful outdoor space and a well landscaped property always include beautiful gardens. At Dreamestate Landscaping we specialize in planning and installing gardens that help set your outdoor space apart.
Garden Planning
Garden planning is included in our landscape design service. Our design fee includes plans to design your entire outdoor space, or if you prefer just garden designs, which include:
Proper placement of plants, flowers, trees, vines and shrubs
Easy maintenance gardens that suit your lifestyle and gardening ability
Adding privacy if required
Design considerations:

Balance of colours and textures
Variety – ensuring you have plants blooming throughout the season

Sustainability:

Ensuring that your plants will grow successfully and thrive in the years to come
Garden Installation
With a well thought out design installing your garden is easy.  We take care of all the digging, planting, edging and mulching for you.  Contact Dreamestate Landscaping today to book your initial on-site consultation and quote.
High Quality Plant Materials
We use high quality plants that are healthy and strong. In an effort to remain sustainable and environmentally responsible we work in conjunction with local farmers to bring you the highest quality plants possible, including:
Perennials
Ornamental Grasses
Trees
Shrubs
Vines
With our expertise and experience planting gardens in Guelph and surrounding areas we will recommend the plants that will not only survive but thrive in your garden. Contact our team of expert landscapers today for help planning and installing the perfect garden for your outdoor space.